Automated Answering Services
Automated Answering Service
Fully-Automated Solutions. AnswerUSA offers automated solutions that serve as a virtual PBX in your office, without the hassle or cost of ownership, support, maintenance, upgrade, and software development. AnswerUSA is a technology leader and innovator in call management systems. Our automated system is an automated, state-of-the-art offering that ensures instant transfers, the highest audio grade signal quality, seamless bridging, noiseless conferencing, and integration with all of your existing phone equipment. Don't get stuck with a second-rate service based on old software, outdated computer hardware, delivering scratchy, low quality, and incomplete recordings.
No Capital Outlay. With our automated system solutions there is nothing for you to purchase, install, or support. You will not have maintenance or upgrade headaches – ever. Instead, you will enjoy 100% reliability, always-on answering, professional grade audio quality, and automated message notification.
Highly Customized. There is no "one-size-fits-all" solution that promises high audio quality and features. Therefore, AnswerUSA engineers its solutions to address your unique needs and optimizes for quality with robust technology and best-of-class features and capabilities with proprietary technology it has developed and enhanced over two decades.
Efficiency. All of this ensures that you save time, and present the most professional image possible to your own callers. We are the answering solution professionals that make your business look professional.
Technical Flexibility. The AnswerUSA system works seamlessly with all current communication devices, cell phones, text messaging, and voice calls. Messages are immediately delivered to your email address.
AnswerUSA – Can you afford to miss that call?
Voicemail Services
State-of-the-Art VoiceMail. AnswerUSA provides one or many private, confidential, voicemail connections to record all of your in-coming messages. With this service, you will enjoy an array of customized features. For instance, your service might include:
⦁ Customized greetings in your own voice, or that of our voice-over speech professionals
⦁ Unlimited messages, stored for as long as you need them
⦁ Email delivery of all messages
⦁ Transcription of voice messages to text
⦁ Voice, text, or pager notifications
⦁ Uncompromising security
⦁ Online storage
⦁ Scalability to expand as your business grows
⦁ 24 x 7 availability
⦁ Highest recording quality in the industry
⦁ And much more – call us for additional features and details
Dial-to-Connect: AnswerUSA provides an innovative system that can, at the touch of a button, connect your inbound callers directly to an intended member of your staff, whether they are in the office, or on the road. Calls can automatically route to voicemail when your personnel are unavailable.
Your success matters to us.
eFaxing Services
eFacsimile. With AnswerUSA eFaxing, transmission of facsimile documents is confidential and convenient. With the many features and benefits this service offers, it is no wonder that eFaxing is the number one choice for professionals requiring a reliable faxing solution.
Security. TLS encryption (Transport Layer Security) and proprietary security measures offer cryptographic protection that ensures that your valuable data and communications are safe and secure at all times. The AnswerUSA system provides safety, privacy, and integrity of your sensitive data.
No Maintenance. With AnswerUSA, you never pay for hardware, software, upgrades, maintenance, or service. You never experience downtime that could compromise your bottom-line, and you enjoy a service that is worry and hassle free.
Unlimited Scalability. As your business grows, your AnswerUSA system can expand to meet your needs. If you find you need fewer services, then scaling down is just as easy. You pay only for what you require, and no more.
Regulatory Compliance. Just like other forms of communication, your facsimile messages may be subject to SOX, HIPAA, GLBA, or PIPEDA constraints. AnswerUSA solutions not only comply with, but surpass all government regulations.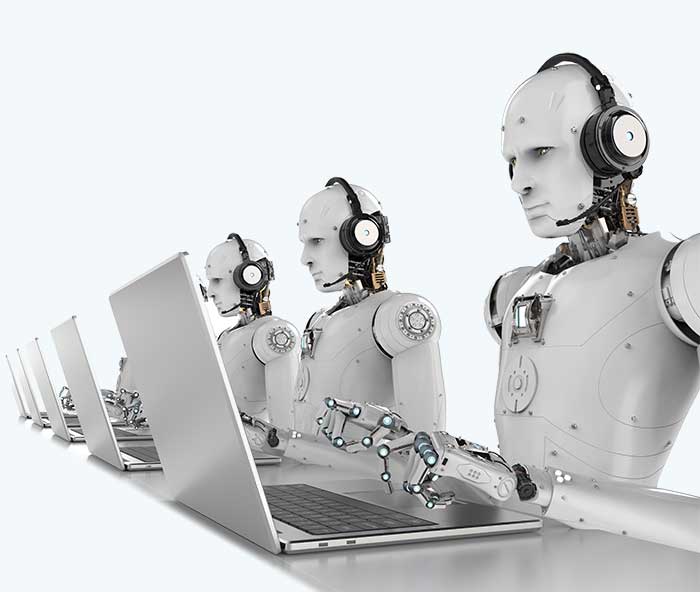 Automated answering service
At AnswerUSA we understand that your business is not like anyone else's, your call management system should not be either. No two AnswerUSA systems are the same – each is custom designed to meet the unique needs of our individual customers. Here are some of the features of our reliable automated  answering service.